In the winter when you are playing hot pot, you need to pay special attention to the selection of sauces. It is one of the most pleasant things in the winter months of the twelfth lunar month when relatives and friends sit around and eat hot steaming hot pots. Did you know that what kind of ingredients to eat in hotpots is also a science?
Many people eat lamb when they eat hot pot, then seafood, vegetables, and finally eat some potatoes, sweet potatoes, etc. In fact, this order is not the best choice. From a health point of view, eating hotpots should be followed by a simmering, and it is best to pick potatoes and sweet potatoes first. This is because potatoes and sweet potatoes contain a lot of starch, and both the "main food" and "vegetables" have the characteristics of both.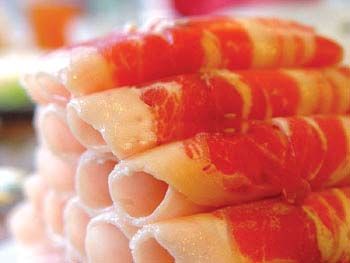 Eating starchy foods while cooking meat can protect the stomach on the one hand, because the general taste of hot pot is more irritating, will hurt the stomach, while the rich starch in potatoes and sweet potatoes can form mucosa in the stomach and intestines to protect the stomach from harm.
On the other hand, eating starchy foods first can increase satiety, reduce the amount of meat and seafood, and at the same time avoid the waste of protein that comes from eating meat first. Potatoes and sweet potatoes also contain a large amount of dietary fiber, which can reduce the body's absorption of fat and cholesterol.
In addition, the vitamins, minerals, dietary fiber, etc. in potatoes and sweet potatoes are slightly better than traditional crispy biscuits and multi-grain noodles. Therefore, replacing the traditional staple food with potatoes and sweet potatoes can make the body more nutritious.
In addition to the order of eating, sauce selection also relates to dietary health. If there are more seafood dishes in the shabu-shabu, the sauce should try not to choose seafood flavour so as not to cause excessive purine. The sesame oil has a high fat content and is not suitable for people with high blood lipids. The sesame sauce is more suitable for gastrointestinal bad people. In the common sauces in the south, the salt content in chilli sauce and bean paste is high, and the crowd of people with hypertension is not suitable. It is recommended to use vinegar, onion, ginger, and garlic to mix the seasoning instead.